You read that right: TripAdvisor has named USA Guided Tours's New York City daytime "Discover NY" bus tour as the #1 Travel Experience in the whole U.S. of A.!
---
---
---
Don't take our word for it, though: let our esteemed guests fill you in why we're the #1 rated TripAdvisor experience in the City that Never Sleeps — and in the country!
Guests love how our climate-controlled buses keep them cool in the summer and cosy in the winter. A visitor from Foxboro, MA loved our "nice, air conditioned" buses that are "clean and comfortable."(You know our tours are good when someone from outside Boston is impressed!) John from Pennsylvania is just one of many reviewers who appreciated our complimentary ice-cold water on a 90-degree day, while a Topeka reviewer thought that USA Guided Tours "saved the day!" by warming her spirits during a bitter cold January day.
Our top-notch guides all receive shout-outs from appreciative guests. Mel from Cyprus quips that what our guides "don't know about New York isn't worth knowing!" Charisse and others enjoyed hearing tips for first-time visitors to NYC, and Kristine L. loved all the movie references.
---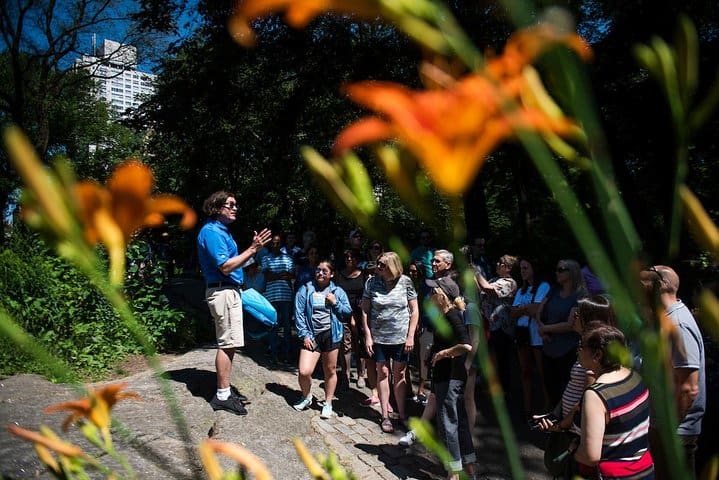 ---
Our tour is ideal for all types of people: families, solo travelers, you name it! Virginian Patricia A. writes our tour was "perfect" for her 80 year-old father, who can only walk limited distances, and a female solo traveler appreciated how "comfortable" she felt despite being alone. A parent from San Antonio was thrilled that their tween and teenagers enjoyed the trip, noting that "there was no way my family could cover all that ground/sights ourselves." Happy to help, Mom!
Even longtime New Yorkers find our tour informative and enjoyable! 20-year NYC resident Amy H. writes how nice it was "to take in the city by bus in a relaxing, clean, comfortable environment" — clearly someone who knows from experience that New York City buses offer none of the above! She even learned things about her hometown that she never knew.
---

---
Perhaps most important, our tour will make you feel at ease in the Big Apple and more certain about which sights you'd like to return to or skip during the rest of your vacation. "The Best Beginner Tour of NYC!" raves a Canadian visitor, while Keith insists that the tour "was everything we needed to see the main places and to orientate ourselves for the rest of our time in NY."
---
Sara Murphy | USA Guided Tours NY Blog Contributor
---
You might also like…
---
USA Guided Tours NY has won the Feefo Gold Service award, an independent seal of excellence that recognizes businesses for delivering exceptional experiences, as rated by real customers. Read more…
---